City breaks are among the most popular trips in the world. Whether it's just for a day, a weekend or longer, discovering and experiencing new cities is still a current trend. European metropolises such as Paris and Rome are at the top of the list of destinations, but no less interesting is Bucharest, the Romanian capital, which is still considered an insider tip, as are, incidentally, numerous cities in Romania. Because in Romania's cities life pulsates. Here you can walk through historical streets, visit numerous museums and art galleries or discover the diverse sights of the cities. Among other things, you should visit the many sights such as castles, palaces and other landmarks, or visit one of the museums of the respective city. If you want to go shopping, you will find both modern shopping centers and traditional stores. In any case, you should also take a seat in one of the numerous restaurants & cafes and watch the hustle and bustle around you.
City Breaks
However, how you want to discover the cities is your decision. I recommend walking through the Romanian cities on your own. You can also discover Romania's cities during one of the many guided tours offered or book a private guide on the Internet. In Bucharest and Constanta, I also recommend a sightseeing tour by double-decker bus, which stops at the most important sights of the city. In smaller cities like Brasov or Sibiu you can reach most of the sights on foot. Since cabs are cheap in Romania, you can also use them as a means of transportation. Buses & trains will also take you to many attractions in the respective towns. However, you should get tickets in advance, in most cases you cannot buy tickets from the driver.
City Breaks Romania
Among the cities you have to see is Brasov a charming city with numerous old buildings and a beautiful marketplace, where numerous restaurants invite you to linger.
Bucharest is the capital of Romania and the largest city in the country, with a population of about two million (unofficially much more). Bucharest is the political and economic center of Romania and a popular destination for tourists from all over the world.
You should also visit the city of Sibiu. Like Brasov, Sibiu has many historic buildings and a huge marketplace where numerous events take place.
Sighisoara has been a UNESCO World Heritage Site since 1999 and is also a must-see for every traveler. The medieval town center is really worth seeing, and as so often in Transylvania, there are traces of Dracula.
My very personal city favorite is Iasi in northeastern Romania. Iasi is located in the Moldova region and has a very special atmosphere. I was also impressed by the friendliness of the people.
And last but not least Bran, even if it is only a village in Transylvania, but totzdem one of the most famous places in Romania. Here, after all, lies the legendary Bran Castle (Dracula´s Castle).
Photos of Romanian Cities
City Breaks Romania
There is still a lot to tell about Romania, so it is best to read on and if you are convinced, then travel to Romania yourself and experience the enormous hospitality of the people, which I myself have come to appreciate and miss in some other countries. I will definitely come back.
You can easily reach Romania by plane. Besides Bucharest, the airport in Sibiu, Cluj or Iasi and hopefully soon Brasov can be easily reached from Germany and other European countries. Within Romania you can either rent a car or use the Romanian train.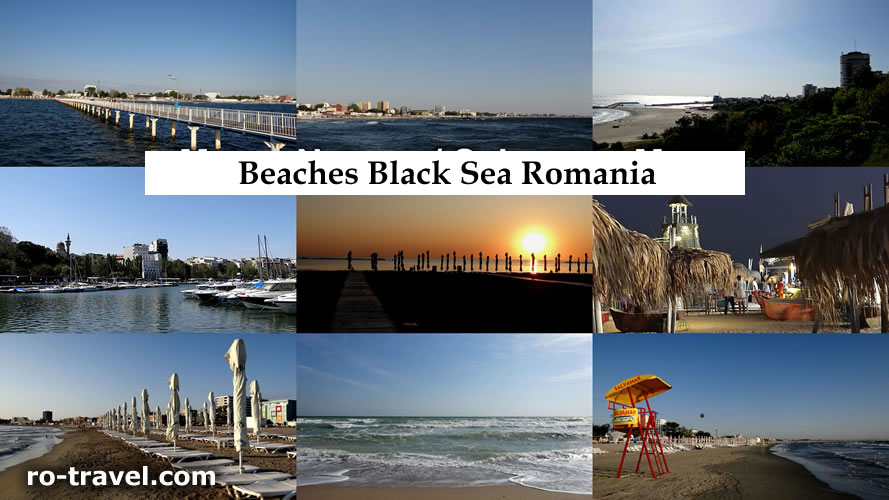 On the Romanian Black Sea coast (Marea Neagra) there are numerous seaside resorts waiting for you.