Fishing is popular in Romania and also numerous tourists try their fishing luck in the lakes, rivers and the Black Sea. But simply casting a fishing rod is not possible in Romania. You need a permit, a kind of fishing license, which you can get at the local county administration. Fishing in the Danube Delta is very popular, but fishing is prohibited from April 15 to June 15 and you need a license. If you book a fishing trip with a boat, the license is often included in the price. You should not fish black, it will only cause trouble. In larger cities you can also ask at the tourist office or contact a fishing club.
Fishing
Fishing areas are among others also Orsova reservoir, Sarulesti reservoir, Vadu Rosu near Brasov, Laga Jijia near Iasi and many others. By the way, Romania is one of the best carp fishing areas in Europe. However, I prefer zander or sea fish.
Responsible for the individual areas are, among others:
For mountain rivers: Compania Nationala a Padurilor
Danube Delta: Administratia Rezervatiei Biosferei Delta Dunarii
Other areas: Compania Nationala de Administrare a Fondului Piscicol
Info page: https://www.pescuitul.ro/
Map of fish areas: https://www.pescuitul.ro/harta-baltilor
In the Danube Delta I recommend booking a boat tour, then you only need to cast your fishing rod.
Nature and National Parks
Nature and National Parks in Romania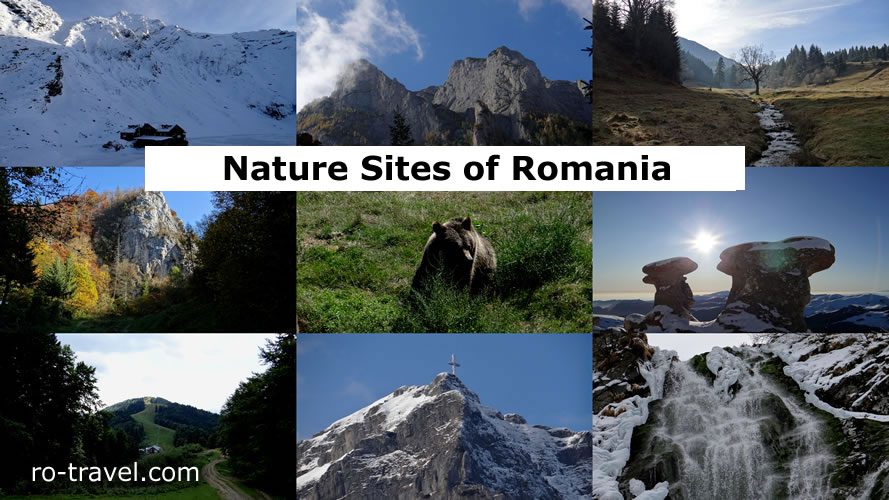 Romania is characterized by numerous natural parks, idyllic forests, mountain peaks, lakes and coastal landscapes.