The Romanian Black Sea coast (Marea Neagra) is only about 250 kilometers long, nevertheless, Romania offers beautiful resorts where you can spend beach vacations. The most popular seaside resort is Mamaia, the southernmost is Vama Veche and in between are numerous other smaller and larger resorts. Numerous sports and leisure activities such as water sports windsurfing, jet skiing, water skiing and diving are also part of the offer of Romanian beach resorts. The restaurants and bars on the beach also offer something for almost every taste.
Black Sea Resorts
However, the swimming season in Romania is not year-round. It starts on May 1 and ends in mid to late September, depending on the temperature. By the way, the summer months in Romania can be very hot and reach temperatures around 30 °C, so a swim in the Black Sea is a welcome cooling. If you prefer a cool beer, you can get it in the numerous restaurants or beach bars in the seaside resorts. The long sandy beaches invite for walks and of course for sunbathing. And the sunrise at the Black Sea was just gorgeous.
Photos of Black Sea Resorts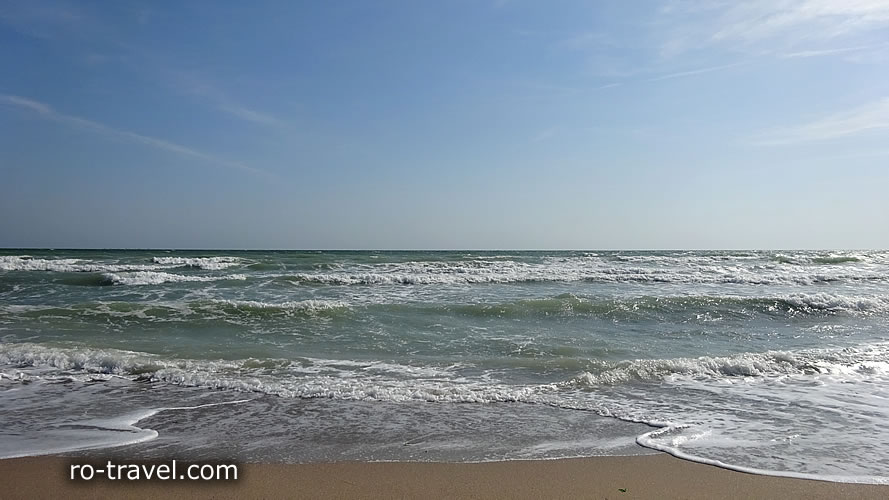 The Romanian Black Sea coast has numerous seaside resorts, but also unspoiled beaches and rocky coastal sections or the beautiful Danube delta. The old fishing village of Sulina, which can only be reached by boat from Tulcea, is also worth a visit, even if it is a bit sleepy.
Mamaia is the oldest seaside resort on the Romanian Black Sea coast and is located in close proximity to the port city of Constanta. The famous seaside resort is also located on a headland between the Black Sea and the freshwater lake Siutghiol. Unique in Mamaia,...