Also popular as a party beach resort is Vama Veche. Here, one beach bar is lined up next to the other, but there is still plenty of space to relax on the beach during the day. My hotel had its own beach bar, so I could use the sun lounger there for free. The big music festival every year attracts thousands to Vama Veche.
Vama Veche
I must say, the place is different from other seaside resorts. At first glance, some things here seem improvised. Street artists sometimes sell artwork directly on the street, and the numerous snack stands invite you to buy a snack every now and then. The restaurants also offer a wide range of food, so everyone will probably find something. It is a lively place, which in some places takes you back to the hippie times of the 70s. Nevertheless, the hotels are modern and the restaurants are recommendable.
Lying on the beach
Swimming
Party
Diving
Eating out
Seaside Resorts on the Black Sea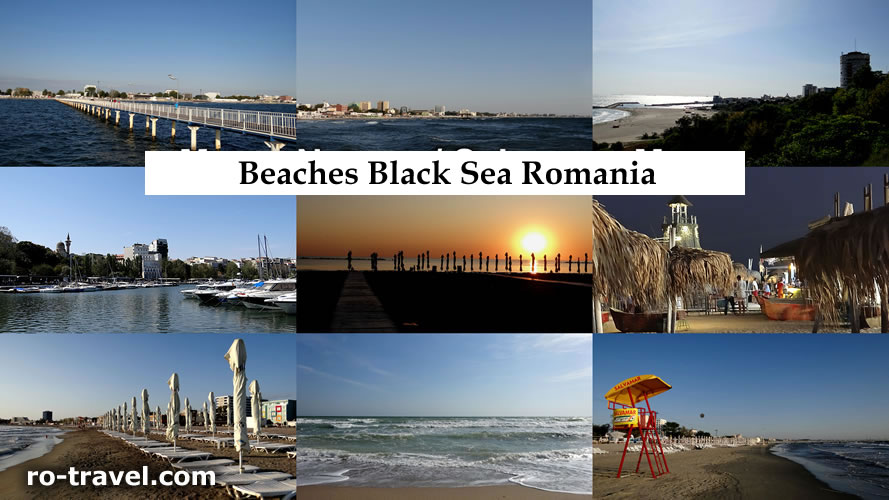 The offer is provided by Booking.com B.V. !
Black Sea Seaside Resorts
Mamaia is the oldest seaside resort on the Romanian Black Sea coast and is located in close proximity to the port city of Constanta. The famous seaside resort is also located on a headland between the Black Sea and the freshwater lake Siutghiol. Unique in Mamaia,...
However, the swimming season in Romania is not year-round. It starts on May 1 and ends in mid to late September, depending on the temperature. By the way, the summer months in Romania can be very hot and reach temperatures around 30 °C, so a bath in the Black Sea is a welcome cooling. If you prefer a cool beer, you can get it in the numerous restaurants or beach bars in the seaside resorts. Out of season, however, the stores, restaurants, clubs and other attractions are mostly closed in the seaside resorts.