The mud volcanoes of Berca (Vulcanii Noroiosi) are a unique natural spectacle near the town of Buzau in Romania. The mud volcanoes have been around for thousands of years and were declared a nature reserve in 1924. Near volcanoes, the soil is sulphurous and salty, so only a few plants survive here and the area looks like a huge mud meadow with small and larger volcanoes constantly emitting gases. The nature reserve consists of two parts, Paclele Mari and Paclele Mici. From a small viewing platform you have a beautiful view of the landscape, which seems to be out of this world.
Mud Volcanoes Berca
It is recommended to visit the area of the mud volcanoes of Berca in fine weather, in case of rain you should wear rubber boots. From the town of Buzău, take the DN10 road in the direction of Brașov and after about 17 kilometres you will reach the village of Satuc, where you should turn right in the direction of Berca. From Berca the road is no longer so good, so drive carefully. In Berca there is also the Mud Volcanoes Information Centre (Centru de informare turistica Vulcanii Noroiosi) on Soimului Street. If you want to see unique natural landscapes, this is the place to be.
Mud Volcanoes Berca (Vulcanii Noroiosi)
Location: Paclele 127041, Rumänien (45.36025449685744, 26.713932640298207)
Internet: Information Centre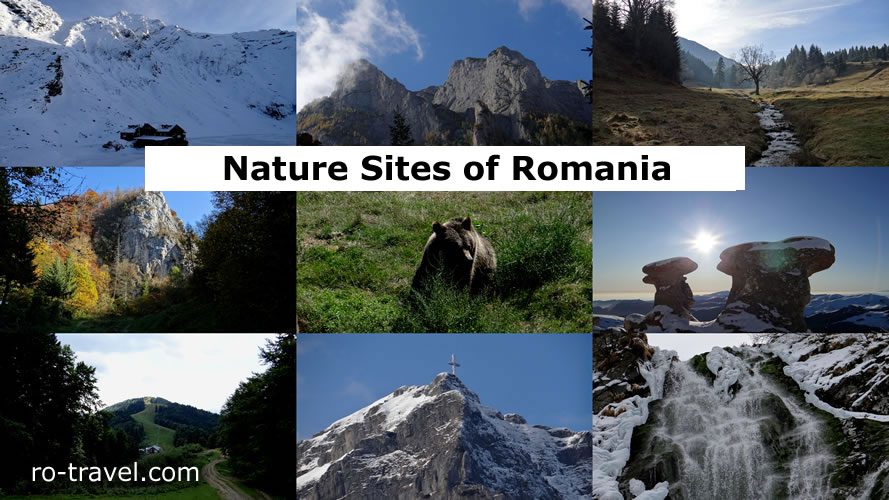 Romania is characterised by numerous nature parks, idyllic forests, mountain peaks, lakes and the sea.