Tourists & travelers from all over the world still follow the traces of Dracula and other scary stories in Romania.
If you are looking for Dracula's castle or home, you have to come to the right place in Romania, even though Dracula & vampires are present almost everywhere in Romania, Transylvania is the actual home of the bloodthirsty Dracula. Among others, you can still find traces of Vlad III in Transylvania at the castles below, who is considered the inspiration for Bram Stoker's fictional novel character Dracula.
Dracula´s Castles

Bran Castle (Castelul Bran)
Bran Castle is the most popular Dracula castle in Transylvania, and is visited by tourists from all over the world.
Location: Strada General Traian Moșoiu 24, Bran
Poenari Castle (Cetatea Poenari)
Poenari Castle is located in the area of Argeș. It is only a ruin, but it offers a fantastic view of the surrounding area. Moreover, it is certain that Vlad III the Impaler was here in the 15th century.
Location: Transfagarasan, Arefu
Corvin Castle (Castelul Corvinilor)
Hunedoara Castle (Corvin Castle) is an impressive castle, and one of Dracula's castles in Romania. This is where Vlad III is said to have been held as a prisoner in the dungeons of the castle.
Location: Curtea Corvineștilor 1-3, Hunedoara
Photos of Dracula´s Castles
Which is the real Dracula Castle?
Map of Castles and Palaces
Castles and Palaces in Romania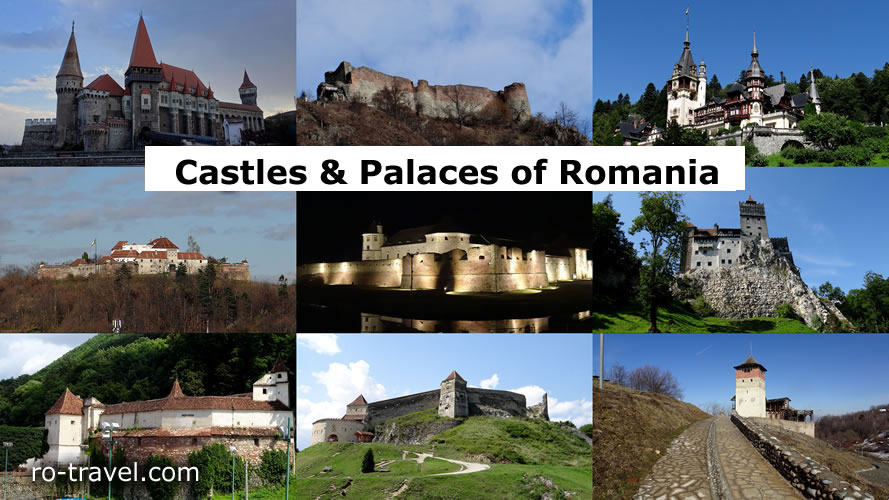 The country's eventful history is reflected in the numerous castles and palaces.