Corvin Castle (Castelul Corvinilor), one of the most magnificent castles in Europe, where Dracula alias Vlad Tepes was imprisoned in the dungeon. The castle, also known as Hunedoara Castle, is a landmark of the Gothic architectural style and has been the backdrop of numerous films. The castle was built on a rock where the river Zlasti flows by. Inside the castle you will find a large hall with a beautiful vault, as well as a small chapel and other rooms, not all of which are accessible. There is also a legend about the castle's own well.
Corvin Castle (Castelul Corvinilor)
Furthermore, the castle is famous for its ghosts. Even an old picture shows a ghost, and so the castle is now a hotspot for ghost hunters. Some visitors are said to have quickly left the castle out of fear. I didn't see any ghosts and felt fine there. In the torture exhibition, however, which is right next to the castle, a cold shiver ran down my back. People can be cruel. So decide for yourself if you want to see that. The young woman at the cash desk said, after I asked her how she can stand it all day, I don't see and hear that anymore.
Photos of Corvin Castle (Castelul Corvinilor)
Corvin Castle (Castelul Corvinilor)
Location: Curtea Corvinestilor nr. 1-3, Hunedoara
Internet: http://www.castelulcorvinilor.ro/
Map of Castles and Palaces
Castles and Palaces in Romania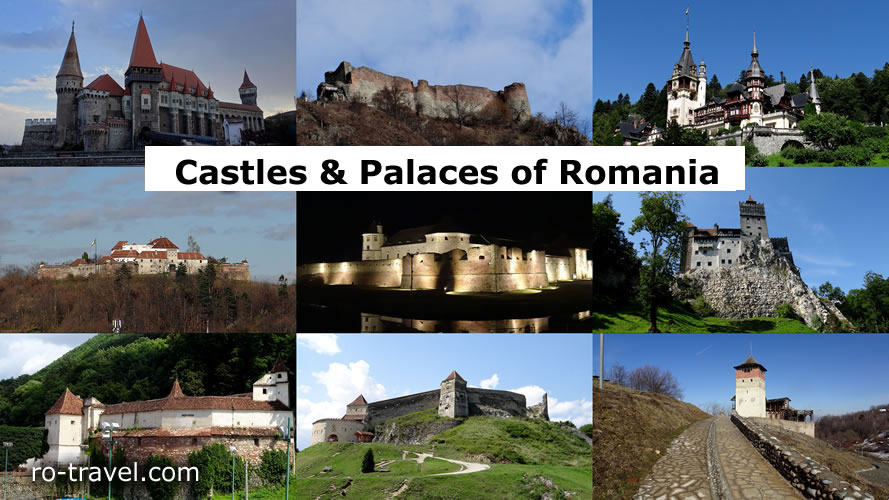 The country's eventful history is reflected in the numerous castles and palaces.
Corvin Castle (Castelul Corvinilor)