Bran Castle is the most popular attraction in Romania and also called Dracula's castle . It is visited by tourists from all over the world, so you should come early in the morning to avoid standing in long lines in front of the castle. You can also order a ticket online, which avoids long waiting at the ticket booth. You can reach the castle by car from Brasov or by bus or guided tour from Brasov, Bucharest or Sibiu.
During my first visit I had taken a guided bus tour from Brasov to Bran, which I can also recommend. (Provider: https://transfercastel.ro) If you don't have a vehicle available, you can also take the regular bus from Brasov to Bran. Commonly called Dracula Castle, the historic structure is said to have been home to Prince Vlad Tepes and is now one of the most visited attractions in Romania. The castle also houses a museum that displays numerous exhibits, including historical weapons, armor, furniture and more. Furthermore, at the foot of the castle there is a small park as well as a restaurant and a souvenir market. Around the castle are more restaurants, souvenir stores and mini markets. The castle is worth seeing, but the large crowds make a visit exhausting.
Photos of Bran Castle (Dracula´s Castle)
Bran Castle (Castelul Bran)
Location: Strada General Traian Moșoiu 24, Bran
Internet: http://www.castelulbran.ro/
Map of Castles and Palaces
Castles and Palaces in Romania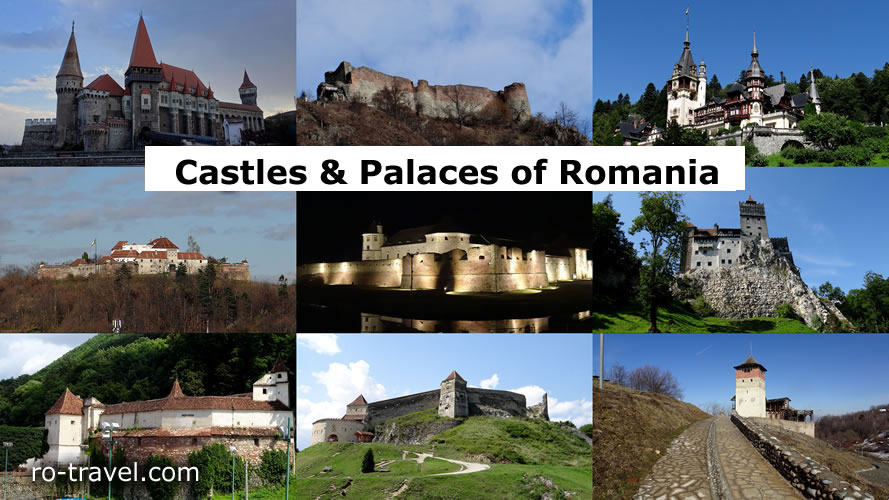 The country's eventful history is reflected in the numerous castles and palaces.