A part of today's Romania was called Dobrogea (Dobruja) in the past. Today, this region includes the counties (Romanian: Judetul) of Tulcea and Constanta. The region borders the Republic of Ukraine to the north and the Republic of Bugaria to the south. To the east lies the Black Sea and to the west the Danube River forms a natural border with the western Romanian parts of the country. The Dobrogea region is famous for its white sandy beaches and unique natural paradises, such as the Danube Delta. Dobrogea is also a wine-growing region and a popular seaside destination. Some of the seaside resorts are also health resorts, where you can receive treatments for rheumatic diseases, among others.
The seaside resorts on the Black Sea attract visitors with white sandy beaches and various water sports. The best known is certainly Mamaia, with its kilometer-long sandy beach, a cable car that runs parallel to the sea over the beach promenade and the long pier. The largest city on the Black Sea is Constanta (Konstanza), which has numerous sights. The city of Tulcea is also worth seeing and a starting point for tours to the natural paradise of the Danube Delta, which you should have seen on a boat tour. Sulina is a place directly on the Black Sea and can only be reached by boat. Take your time and explore the Black Sea coast, which is characterized by white sandy beaches but also some rocky cliffs. One of the most untouched regions is the already mentioned Danube Delta. Almost untouched is also the beach Corbu (Plaja Corbu). You can reach this part of Romania by plane via Constanta airport, by train, for example from Bucharest to Mangalia, or by rental car.
Top 10 of county Dobrogea
In the region of Dobrogea you can find some unique nature reserves as well as cities worth visiting. Among them are the city of Constanta, Tulcea, Medgidia, Mangalia, Silistraru. The seaside resorts on the Black Sea attract with white sandy beaches and various water sports.
Furthermore, in the Bukovina region you will find a variety of recreational opportunities. Here you can go hiking, cycling and in summer you can do water sports at the Black Sea. Furthermore, you can choose from a wide selection of restaurants and various accommodations.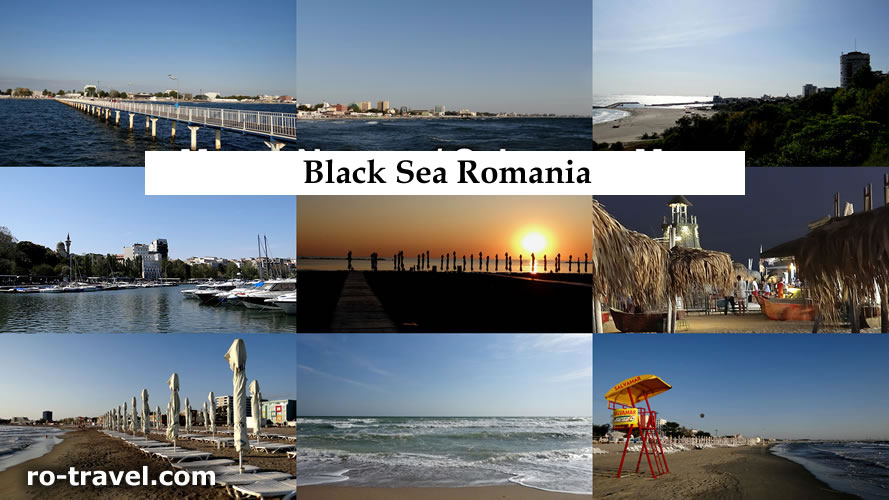 Romania's Black Sea coast is only about 250 kilometers long, nevertheless you will find numerous places to spend your vacation.