Balea waterfall (Cascada Balea) is located in the Fagaras Mountains (Muntii Fagaras) and is one of the numerous waterfalls in Romania. It is also called Urlatoarea Bale and is located at an altitude of about 1200 meters. From a height of 60 meters, the water plunges down there in the fall. From the cable car stadium Balea Lac (Hotel Bâlea Cascadă ) a red marked path leads up to the waterfall.
Hiking Trails:
Hotel Bâlea Cascadă – Cascada Balea
 Marking:
Walking time: 1 hour
Cabana Balea Cascada – Cascada Balea – Cabana Balea Cascada
Marking: Red ribbon on white background
Walking time: 1 hour
Cabana Paltinu 2050m – Varful Moldoveanu 2544m
Marking: Blue triangle on white background
Walking time: 8-9 hours
Many visitors combine a trip to the waterfall with the exploration of the mountain lake Balea Lac, which lies above the waterfall. Those who go up by telecabina also have a good view of Cascada Balea. The water masses are very different. I was there in winter and in some places the water already froze to ice. Also worth seeing is the pass road Transfagarasan, which is open only a few months a year. From Sibiu the Fagaras Mountains are about 75 kilometers away and from Brasov 130 kilometers. The route is well manageable during a day trip. But it is even more beautiful if you spend a night on the mountain plateau.
Balea Waterfall (Cascada Balea)
Location: (45.62692150256846, 24.61186509159045)
Internet: https://www.balea-turism.ro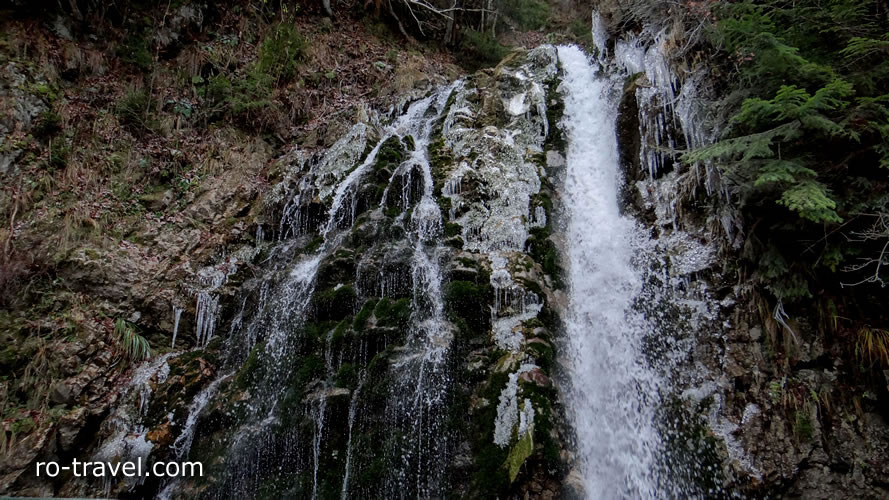 Waterfalls are impressive and in Romania there are many of them. Some larger, some smaller, sometimes you have to hike there.
Nature and National Parks in Romania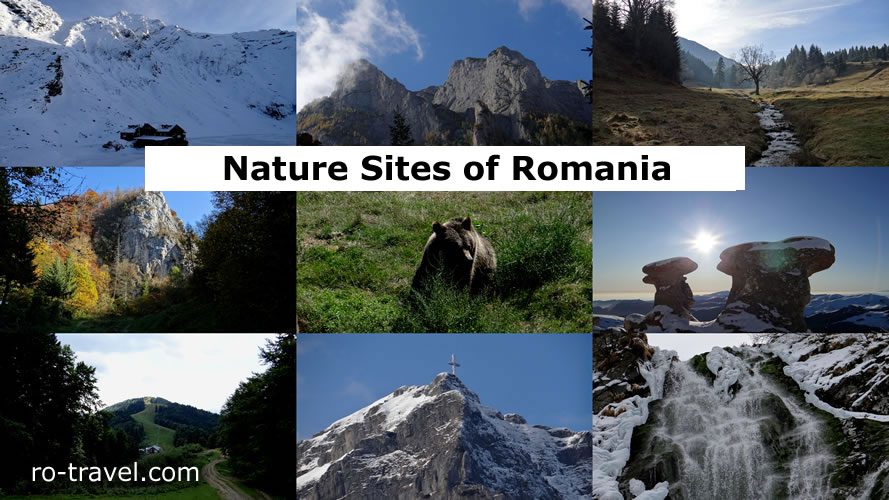 Romania is characterized by numerous natural parks, idyllic forests, mountain peaks, lakes and sea.
Nature and National Parks