The Libearty Bear Sanctuary is located not far from the city of Zarnesti in Romania and is a unique place where bears live almost in natural conditions. It is not a zoo, but rather a sanctuary for brown bears that come from circuses and captivity and are rehabilitated at the sanctuary. It is the largest bear sanctuary of its kind in Europe. However, you can only visit the bear sanctuary during a guided tour and they only take place in the morning. Be sure to check the website before visiting to see if tours are taking place on the day you want to visit. Entrance fees and proceeds from the gift store make this reserve possible. It is beautiful and sad at the same time that such a reserve has to exist.
Libearty Bear Sanctuary
The bear reserve offers classic tours in groups as well as individual tours and VIP Tours. Tours can also be booked online and tickets for the classic tours are limited to 40 per tour. You can easily reach the reserve by car from Brasov. You can also book a day trip there at a travel agency. You can also take the train, but then you have to walk a few kilometers from the station to the reserve or call a cab.
Photos of Libearty Bear Sanctuary
Brown bear reserve (Libearty Bear Sanctuary )
Location: Strada 73 A (45.580025458731384, 25.39344771532039)
Internet: https://millionsoffriends.org/
Nature and National Parks
Nature and National Parks in Romania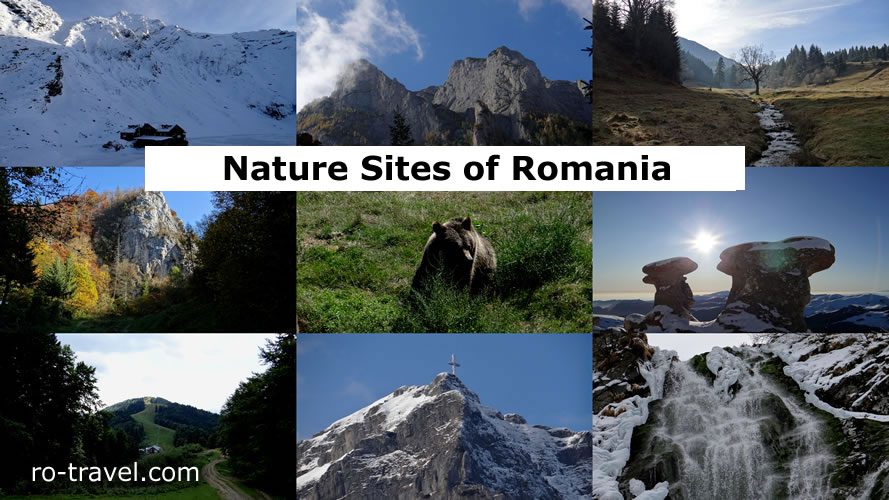 Romania is characterized by numerous natural parks, idyllic forests, mountain peaks, lakes and coastal landscapes.