Eternal flame (Focul Viu) is called a unique natural spectacle that you can find near the town of Berca in Romania. In this place, a flame has been flickering for centuries, probably fed by an underground gas reservoir that has a leak here. The area is unique and therefore of special geological interest, but also interesting from a cultural point of view. Locals also refer to the fire (flame) as the gates to hell, fed by witch gas. From this point of view, the flame is a kind of supernatural phenomenon in which a fire burns independently of an obvious source and has done so for centuries. The fire has a mystical meaning for many, and is revered as a religious symbol. From a scientific point of view, it is an important site that allows researchers to study the natural gas and related geological processes. But no matter how you want to see it, the eternal flame is a natural spectacle that is unique and therefore worth seeing.
Eternal Flame
As is often the case in Romania, legends surround the living flame. Some claim that the fire is fed by the souls of the dead or spirits. Others believe that it is a gift from the gods and still others tell of a dragon that was defeated by a brave man and since then the gas flows from the ground. If you want to know more information about this geological event, you should visit it. At night, the flames glow bluish. Sturdy footwear is recommended. For those who like mystical stories, a trip to the museum (Muzeul 7 locuri de poveste), dedicated to the stories and legends from the Buzau region. Here you will learn stories about dragons, ogres and guardian spirits, as well as stories about magic stones and more.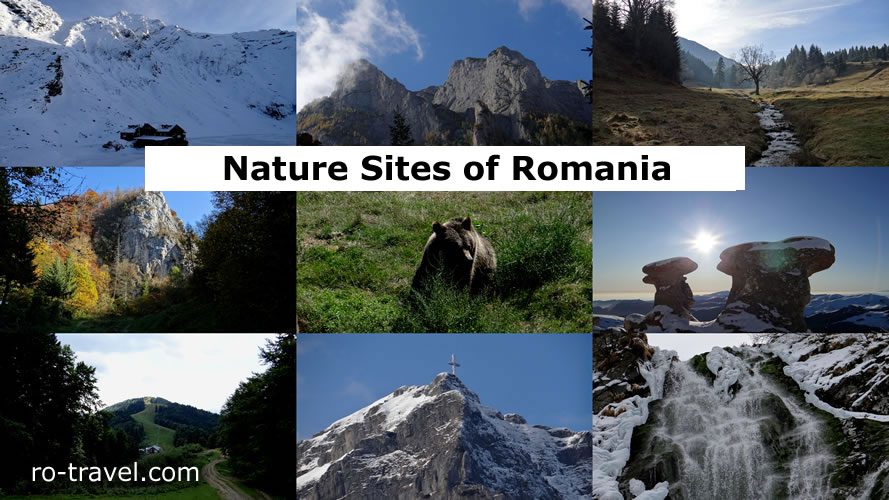 Romania is characterized by numerous natural parks, idyllic forests, mountain peaks, lakes and sea.