The worldwide medical tourism is gaining more and more importance, and Romania is more and more often among the destinations in Europe chosen for various medical treatments or procedures. The main reason for medical treatments in Romania are the lower costs compared to the respective home country. Moreover, Romania now has a good health care infrastructure and many qualified medical professionals. In particular, numerous modern private clinics have been built in recent years. One area for which Romania is particularly well known is dentistry. Another area in which numerous clinics in Romania specialize is cosmetic surgery. A medical treatment in Romania can also be perfectly combined with a vacation.
Reasons for medical tourism in Romania
The wide disparity in prices for medical services in different countries is usually the main reason for medical travel. Notwithstanding this, the quality of medical facilities and professionals should never be lost sight of. Nothing is more expensive than a botched operation. In the worst case scenario, it can cost your life. Therefore, to avoid problems during a health trip, careful planning is recommended. You can do this yourself or hand it over to a medical tourism agency, but this does not release you from your own duty of care. International and national quality seals are also a reliable criterion when searching for suitable clinics. At this point, a tip is also allowed. Do not travel alone! In the event of complications arising, you may be confined to bed and unable to take care of necessary matters yourself. In the end, the decision for medical treatment or surgery is up to each individual to make for themselves, weighing the risks and benefits.
Private clinics Romania
Romania now has a good healthcare infrastructure and many qualified medical professionals. In particular, numerous modern private clinics have been built in recent years. This is one reason why the country in southeastern Europe is becoming increasingly popular with medical tourists. In addition, Romania offers beautiful landscapes, magnificent natural parks and interesting cities. Therefore, a medical treatment in Romania can be perfectly combined with a vacation. This is an aspect not to be underestimated, because there is one thing you must not forget! No matter what kind of surgery or treatment you are going for, you should keep in mind that recovery periods of a few hours, days up to weeks or months have to be planned, depending on the type of medical intervention.
Dental treatments in Romania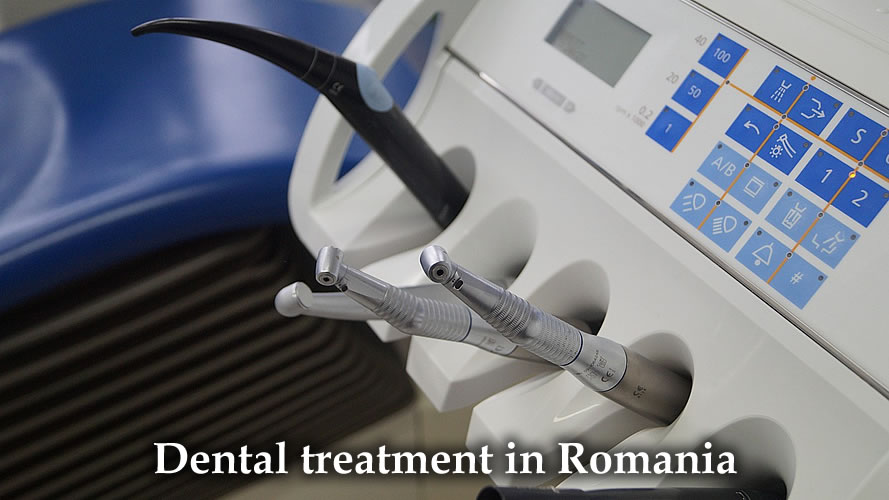 One sector for which Romania is particularly well known is dentistry. More and more patients are therefore now traveling to Romania to have their teeth treated, as the costs there are often lower than in other European countries. Romania also has EU standards in dentistry. Most dentists in Romania are well educated and are able to provide high quality treatment. Many dentists also speak English and other languages. This is an important factor. After all, only good communication with foreign patients allows for a trusting doctor-patient relationship. Common dental treatments offered in Romania include preventive checkups and teeth cleaning as well as fillings, root canal treatments, implants, crowns and bridges as well as cosmetic dental treatments such as bleaching,veneers and tooth corrections.
Cosmetic surgery in Romania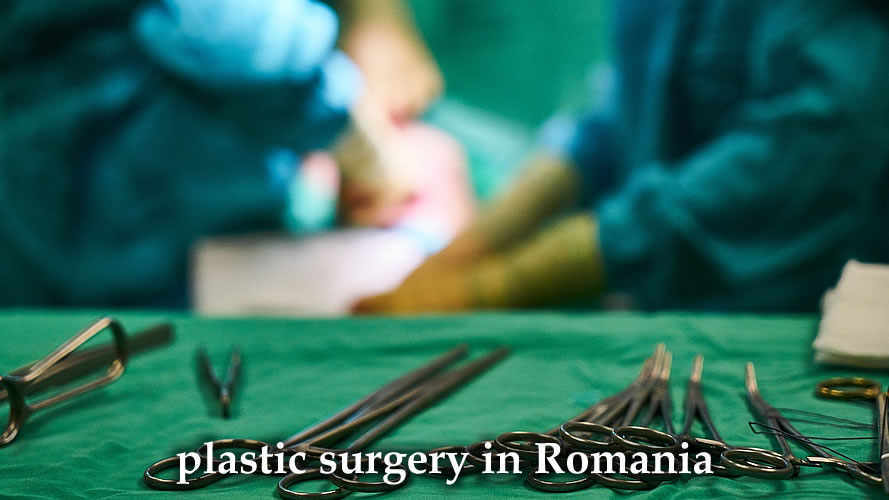 Another sector in which numerous clinics in Romania specialize are cosmetic surgeries. Among them are breast augmentation, liposuction, facelift, rhinoplasty and many others performed by qualified surgeons. Most surgeons in Romania also use the latest technology and modern procedures. Meanwhile, there are a lot of modern private clinics for cosmetic surgery in Romania. Some very well known and renowned plastic surgeons and clinics can be found in and around Bucharest. However, no matter which treatment you seek or which clinic or doctor you choose, careful research must be done and it must be ensured that the medical facilities and professionals are of high quality and meet international standards.
Agencies for health travel
As more and more people travel to Romania for medical treatments, numerous agencies have now specialized in medical travel. These promise their clients a wide range of services. These range from assistance with language problems to all-inclusive carefree packages. When choosing one of these agencies, you should not only consider the price, but also the quality. Also, find out for yourself on the Internet about the quality standards of the respective clinic or hospital. Always ask beforehand about the costs of the desired treatment. In addition to the costs for the respective operation, any costs for aftercare should also be taken into account. Indirect costs that arise because you may not be able to work after an operation, as well as travel costs, should also be taken into account. Before you finally decide on a treatment in Romania or another country, you should talk to a doctor you trust in your home country.
Clinics & Surgeons
If you have finally decided to have a dental treatment or cosmetic surgery in Romania, then you are surely faced with the problem of where to find a suitable clinic or doctor, or which doctor is the right one for the respective procedure. However, you will not find any recommendations here. Instead, we will give you a few tips that you should keep in mind during your search.
In the first place is the consultation, in which, in addition to the quailfication of the doctor, the possible risks must also be disclosed. If you suddenly feel doubts, then use the days in Romania rather to relax or to discover the sights as well as the fantastic nature parks. Another aspect that should be included in your considerations is the question whether a cosmetic surgery is the right choice or whether there are alternatives?
Note
At this point it should be expressly pointed out again that we do not give any recommendations, but only describe on this page the possibilities of cosmetic surgery and dental treatment in Romania!!! In the end, everyone is responsible for his own decision. Careful research beforehand , that the potential clinic has a reputable reputation and is run by qualified professionals should always be a part of your travel planning. You should also speak with your health insurance, supplemental insurance or dental insurance. Some insurance companies will cover the cost of medical treatment abroad.
Here are some clinics for cosmetic surgery Romania:
Regina Maria is a large private healthcare network in Romania with clinics in Bucharest, Cluj-Napoca, Brasov, Constanta, Bacau, Craiova and Pitesti, among others.
Medicover a renowned healthcare group providing private medical services and clinics in Bucharest, Timisoara, Constanta, Iasi, Brasov, Ploiesti and Galati
MedLife is also a large private medical company in Romania, providing high quality services with the latest technology since 1996. The MedLife chain includes multidisciplinary clinics and more in various cities in Romania, and especially in Bucharest.
Polisano Group is a medical group from Romania with clinics, in-house laboratories, and more.
Ponderas is a hospital that specializes in metabolic and bariatric surgery.
Dental treatments in Romania are available in almost every major city, but especially in Bucharest. Search for a dentist of your choice on the Internet. Unfortunately, we cannot give any recommendations.
Aesthetic surgery vs plastic surgery
Basically, a distinction is made between aesthetic surgery and plastic surgery. In the case of aesthetic surgery, there is no medical indication, but only the subjective desire of the individual for a change in the human body. Whether it's a nose job, breast augmentation, liposuction or dental work, people's desires are very diverse, and in many areas beauty is now feasible. But no matter what you aspire to, you should never forget that cosmetic surgery in particular is a medical intervention, the risk of which varies depending on the type of surgery. Therefore, prior information and expert advice to the patient should be an essential part of any cosmetic surgery.