The Piatra Mare nature reserve, which means big stone, is part of the south-eastern Carpathians and is especially known for the Canyon of the 7 Ladders (Canionul 7 Scari). The highest point of the mountain is the peak at 1844 meters with the Romanian name Varful Piatra Mare. On the plateau at an altitude of 1630 meters there is also the Cabana Piatra Mare
Maybe the mountain is not as high as its neighbors, but the view from the plateau or peak is magnificent in good weather. You can see, among others, the peaks of the Bucegi Mountains or Postavaruls. I can recommend a day trip to the nature reserve Piatra Mare, because the nature here is just beautiful.
Hiking Trails:
Timisu de Jos – Cabana Piatra Mare
Marking:
Walking times:
Timisu de Jos – Canionul 7 Scari
Marking:
Walking times:
There are numerous hiking trails in the nature reserve. For example, a popular hiking trail leads from Timisu de Jos (Dambu Morii) up to Cabana Piatra Mare at 1630 meters. Another trail leads Timisu de Jos  to the canyon Canionul 7 Ladders, from where you can continue hiking to the cabana. Another starting point is in Timisu de Sus. From Brasov there is also a bus to Timisu de Jos.
Photos of Piatra Mare Nature Reserve
I have visited the area of Piatra Mares several times. Once I was drawn to the canyon and the other time I wanted to climb to the cabana. Because the area is really beautiful. The bears, which are at home in the woods, also seem to be enthusiastic about it. However, I did not encounter any bears during my two hikes.
Piatra Mare Nature Reserve
Location: Timisu de Jos
Internet:
Nature and National Parks
Nature and National Parks in Romania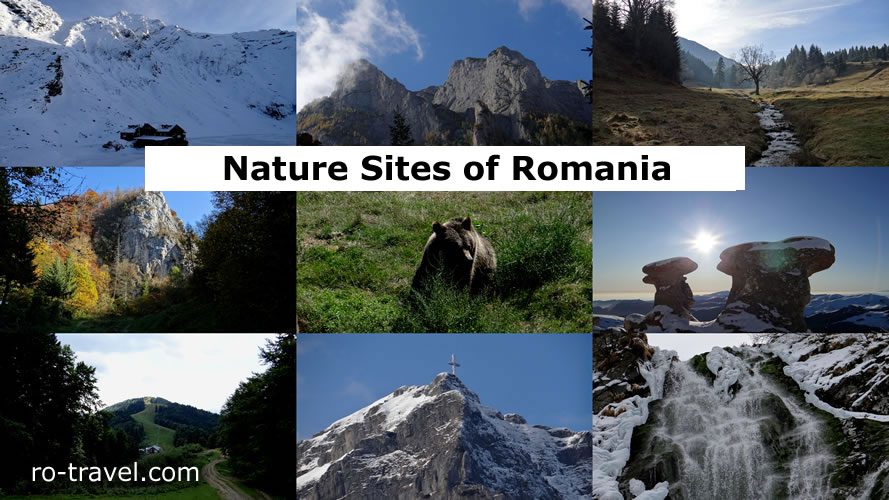 Romania is characterized by numerous natural parks, idyllic forests, mountain peaks, lakes and coastal landscapes.